Today Dean Puckett's new film "The Crisis of Civilization" had its world premier at the Dom im Berg in Graz, Austria. The screening was part of Elevate Festival 2011 which lasts from October 20-26.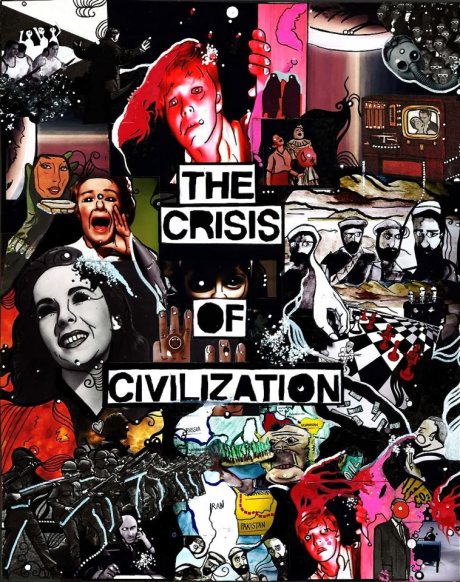 The film is based on a five hour interview with international security analyst Dr. Nafeez Mosaddeq Ahmed, who wrote the book "A User's Guide to the Crisis of Civilization: And How to Save It". Additionally, the film includes animations by Lucca Benney and open source footage of films produced between the 1930ies and 70ies.
The location was totally packed today, Daniel Erlacher, who organizes the festival alongside with many other people, said, never before had so many people seen a movie at Elevate. One statement I remember from the discussion that followed the screening was "We are the problem." True that.
So, whatever you think about global warming, militarization, the energy peak, the food peak, the economic crisis and all these crises we are facing these days … Watch this movie. It provides you with a new perspective on all these issues. It makes you aware that all these crises are related and that they correspond.
Here's the trailer:
[youtube=http://www.youtube.com/watch?v=B7Oq_J__ouc]
LINKS